Vision'R aura lieu en novembre prochain.
La période de réception des propositions est ouverte jusqu'au 15 septembre 2018 (minuit).
VJ est toujours à prendre dans le sens de 'sphère de l'image live' comprenant VJ sets, performances VJ, audiovisuelles ou multimédia, performances corporelles avec images en direct… déclenchement humainement intentionnel/interactif (installations) …
Vision'R, Festival des réseaux VJ, est donc reflet des scènes VJ actuelles, de ce qui fait bouger les limites du VJing, et de ce qui développe au mieux ses territoires connus.
Cette édition se fera autour de l'interrogation de l'image live au sein de la surprise de l'événement même, l'étonnement qui surgit in situ à partir des savoirs situés.
Ces émergences ne peuvent passer que par des images « faibles », des images qui n'ont pas encore atteint leur « statut » d'image. Ces presque images, images sans images (ni image ni non-image) sont comme les lucioles de Pasolini, éclairant tel un incendie qui n'en met pas plein les yeux.
Ces images sont un antidote aux spectacles de la mondialisation, de la technologie pour elle-même, de la HD et autres augmentations issues des sphères scientifiques et militaires.
Ces images dites faibles sont en vérité puissantes, images minoritaires donc profanes, opératoires.
Ce phénomène est à la fois à l'intérieur des cultures populaires, de tous les arts de masse et mass-médiatiques, vers une démocratie de toutes les singularisations dé-subjectivantes, de toutes les désidentifications à l'ère du big data.
A partir de cette orientation, Vision'R VJ Festival 2018 attend vos propositions (30 minutes minimum) pour :
– des performances expérimentales avec image live (en intérieur avec ou sans écrans)
– des ateliers, des rencontres, des conférences, et des présentations de projets
– des sets VJ (précisez si vous viendriez avec ou sans musiciens
– une scène jeune public friande de spectacles AV hors formats…
Les propositions sont à nous envoyer par mail (2 maximum par artiste/collectif, avec lien de téléchargement si nécessaire) à :
vision-r (at) reseaux-creation.org avec pour objet « Vision'R 2018 »
Avec description, intentions artistiques, fiche technique et plan de scène, ainsi que des images photos ou vidéos : les éléments à remplir impérativement sont disponibles ici :
Fiche de présentation du projet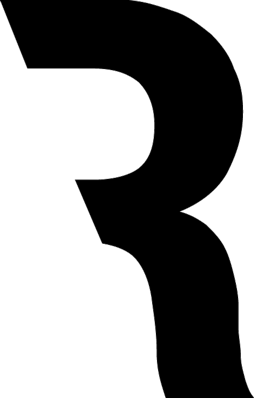 Vision'R VJ Festival fait partie des acteurs du forum VJ France, du réseau international eMAD de Festivals VJ collaboratifs, ainsi que du groupe de réflexion AV node (European network of new media art project and festival organisations).
Send us your Vision'R 2018 proposal ! (until september 15).
Vision'R edition will be in november.
VJ as live image area, with VJ sets, VJ/AV/multimedia performances, embodied performances WITH live images, human interacting vision installations.
This Vision'R will be on the interrogation of the live images within the event surprise, the surprise which appears in situ from the situated knowledges.
This appears only by low / weak images, images without their « status » of image yet. These almost-images, images without images are as the fireflies of Pasolini, like a fire which doesn't burn eyes.
These images are an antidote in the shows of the globalization, the technology for itself, the HD and other increases stemming from scientific and military spheres.
These so called weak images are powerful, as minority images thus profane, so empowered.
From this orientation, Vision R VJ festival 2018 waits for your proposals (30 minutes minimum) for :
– Experimental performances with live image (indoor with or without screens)
– Workshops, meetings, conferences, and presentations of projects
– VJ Sets (specify if you would come with or without musicians!)
The proposals are to be sent by e-mail (2 maximum by artist / collective, with download link if necessary, to :
vision-r ( at ) reseaux-creation.org with » VisionR 2018 » for object.
With description, artistic intentions, technical sheet and stage map, as well as images, photos or videos : elements to be necessarily filled are available here:
Appel à projets Vision'R VJ Festival 2018 est un billet de LeCollagiste VJ.
LeCollagiste VJ – Mag du LeCollagiste, actu sur la culture VJING, Vidéo Mapping, info video et high tech.
curated by LeCollagiste VJ https://ift.tt/2M09rvf